Chico is a university town, and that influences all aspects of life, from arts and culture to the innovation ecosystem.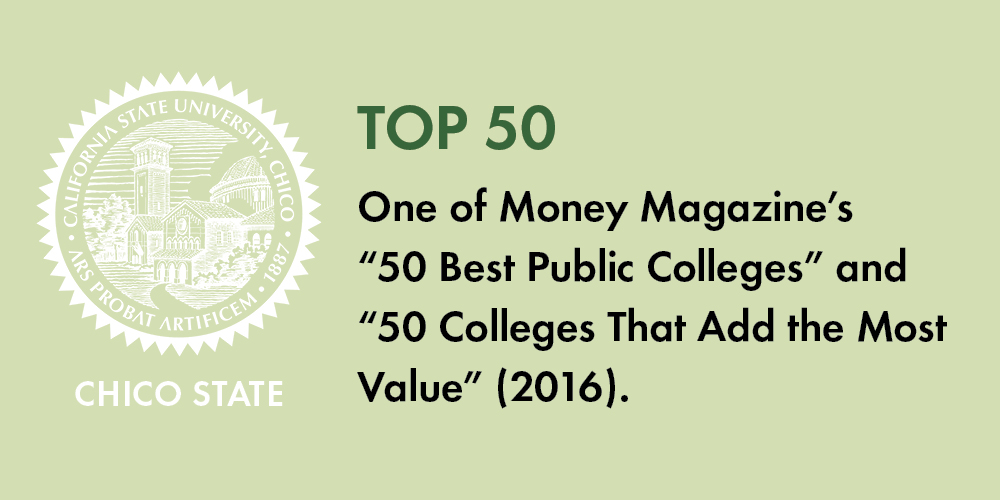 Many of today's successful businesses and recent startups can trace their roots back to local colleges, and many more rely on students and recent grads to fill their employment needs. With Chico State located directly adjacent to downtown, there is a high degree of interaction between town and gown.
Educational Opportunities
Chico State and Butte College are part of California's 3-tiered public system of higher education. Our higher education universe also includes the Columbia College online degree program and Cal Northern School of Law.
Chico State – California State University, Chico offers bachelor's and master's degree programs to over 17,000 students. Engineering and computer science students regularly bring home the big prizes from national competitions, and grads are heavily recruited. The Center for Entrepreneurship promotes startups among students and recent grads. Read more…
Butte College – Butte-Glenn Community College District enrolls over 12,000 students, with options for career technical training as well as university transfer. The Training Place and the Small Business Development Center, both housed in Butte's Chico Center, provide employee training and business counseling. Read more…
Columbia College – Columbia College offers accredited degree programs with the flexible scheduling of online education. The private, nonprofit school's physical campus is located in Missouri, and a local advisor is available in Chico. Read more…
Cal Northern School of Law – Graduates of the only law school between Sacramento and the Oregon border have an impressive bar exam pass rate. The school offers a Juris Doctor degree and Master of Legal Studies. Read more…
More Information